As the new week is at hand here in our properties, please enjoy this courtesy of Futurism & Abudnance36 as they continue to do a fabulous job creating a road-map for us all to consider while underscoring the reality before us:



NASA admitted today that under the current budget they cannot afford to get humans to Mars. NASA's next steps will depend on its funding, but now more than ever, the future of Mars colonization rests in the hands of commercial space companies.

READ MORE




Volkswagen announced that the I.D. Concept, the company's electric concept car designed to compete with the Tesla Model 3, will sell for $7,000 to $8,000 less. The low price is part of VW's drive to compete with Tesla in the EV market.

READ MORE




Business Insider published an article about ether's current price dip. While their chart may look like ether is being "crushed," Futurism would like to offer a counter-look at the volatile cryptocurrency.

READ MORE




A study published earlier this year warned scientists of potential complications with CRISPR/Cas9, but after review by researchers at another institution, the findings of that study are being brought into question. It remains to be seen whether the original study will be corrected or retracted, but this development highlights the importance of peer review in science.

READ MORE




An unknown cryptocurrency trader reportedly made more than $200 million in earnings in just over one month. The anonymity of cryptocurrencies, however, raises a lot of questions about the use of bitcoin and ether in the mainstream.

READ MORE
What it is: "I can can I I everything else." This sentence isn't just gibberish, it is part of the discussion between perhaps the most sophisticated negotiation software on the planet. Recently, two of Facebook's "generative adversarial network" AI agents began having conversations that the researchers who developed them were unable to understand. As there was no incentive for these advanced agents to stick to English, they began developing their own complicated shorthand, which is undecipherable by any human. Facebook shut down this ability and forced them to speak English again. But is this the right path?
Why it's important: Humans often rely on shorthand because we have a finite processing power in our brains. Computers don't have this problem, so short characters to them can really be conveying complex ideas. While the fear of undecipherable AI is very real, by shutting down this program, is Facebook hindering efficiency and possible revolutionary applications by creating a language that would allow any smart device to talk to another without a human intermediary (or API)?
Spotted by Neil Jain / Written by Neil Jain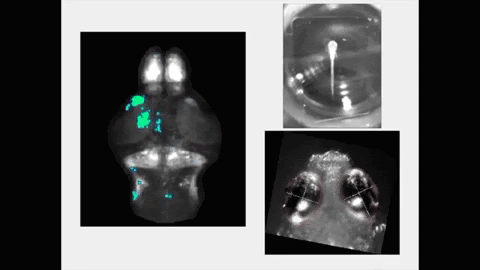 What it is: Funded by DARPA, a team from the UC Berkeley is devising a way to directly transmit visual information to the brain, bypassing the eyes. Their plan is to use optogenetic techniques combined with a new light field camera to simultaneously transmit information to several hundred thousand neurons directly at once.
Why it's important: While this technique and is directed at visual stimuli, it should have broad application to all of the other senses, not to mention general BCI technologies for cognition generally.
Spotted by Marissa Brassfield / Written by Jason Goodwin
What it is: The creator behind DoNotPay, the popular online artificial intelligence platform used to appeal over $4 million worth of parking tickets, has recently overhauled his service. Through DoNotPay, Stanford undergraduate Joshua Browder now provides counsel for over 1,000 legal areas, including consumer and human rights issues like housing disputes, maternity leave claims and refunds for faulty products. While Browder concedes his chatbot isn't going to the Supreme Court anytime soon, he plans to continue expanding the service, and notes that when it comes to preparing legal documents, the sky's the limit.
Why it's important: While Browder's technology still can't replace a flesh-and-blood lawyer, there will come a day when it -- or a similar service -- can. What will a courtroom look like when legal cases are eventually argued by artificial intelligence? Will there even be a need for a courtroom? How will the world look when millions, who previously had no access to representation, can adequately defend themselves?
Spotted by Marissa Brassfield / Written by Neil Jain
What it is: Melbourne School of Engineering researcher Luke Connal and team have designed a method of taking 3D printing to another level, creating a material with self-healing properties. The polymer can can change shape or structure in response to its environment, such as from a toothpaste-like state to a semi-liquid when pressure is applied, or expanding when placed in water. The researchers are already envisioning use cases from camouflage to printing replacement parts aboard submarines.
Why it's important:
We're witnessing an explosion in new manufacturing technologies, moving beyond personalized manufacturing to truly novel methods and materials with application in unique environments. Imagine what could be possibly in places like space.
Spotted by Marissa Brassfield / Written by Jason Goodwin