As a new week dawns,
Please enjoy this that underscores the Vision of the Possible:
What it is: Amazon is developing a comprehensive machine learning system to better track fashion and retail trends. One shopping algorithm makes personalized clothing recommendations for users based on their preferences and social media behavior. Another Amazon-developed AI can even generate new clothing styles by parsing related images. This latter algorithm leverages a tool called generative adversarial network, or GAN, made up of two deep neural networks that efficiently learn from raw data by simultaneously working together.
Why it's important: Amazon is digitizing a variety of historically critical roles in the fashion industry: designer, trend forecaster, and even stylist. What happens when advanced machine learning algorithms begin to proactively influence fashion trends, and integrated automated systems can give shoppers an ultra-personalized experience from design to delivery?
Spotted by Marissa Brassfield / Written by Sydney Fulkerson and Marissa Brassfield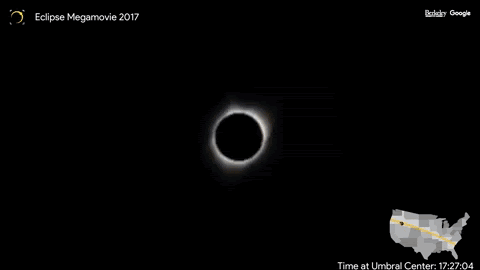 What it is: Google and UC Berkley partnered on a film called "Megamovie" featuring a compilation of crowdsourced photos of the recent total eclipse. The purpose was to gather a surplus of photos of the peak of the eclipse. The photos will be added to a database for scientists to study the movement and temperature changes in the sun's outermost atmosphere.
Why it's important: By leveraging the power of the crowd, Google can capture a far more robust array of images -- and for much cheaper -- than if they'd kept the project in-house. What happens when researchers can apply advanced machine learning algorithms to a data set like this one?
This is as this was reported by Vala Afshar about how Plastic can be used for better things--in light of what we reported on earlier on the Oceans' Summit:
— Vala Afshar (@ValaAfshar) September 26, 2017