Transparency International is sponsoring two very exciting initiatives to help promote Transparency and Accountability in the World. We are hereby pleased to note this here for reference:
Fair Play is a global competition for original songs by young bands (ages between 18 to 35). Bands are invited to

submit their anti-corruption music videos online until

1 August 2018

. It must be related to the theme of corruption.
Two bands will be selected to perform in Copenhagen, Denmark at the Fair Play live concert that will take place on

23 October 2018

at

the International Anti-Corruption Conference (IACC)!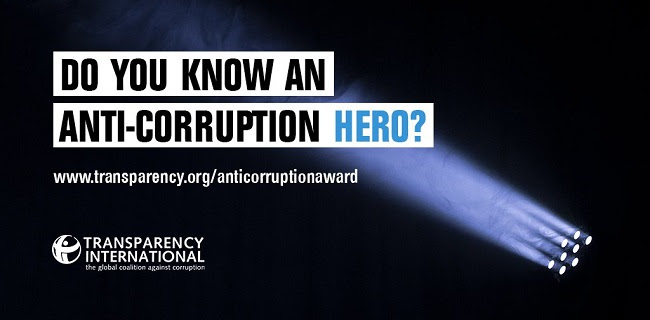 Nominations for the Anti-Corruption Award 2018

are

OPEN until

15 July 2018

!

Our Anti-Corruption Award recognises the courage and determination of the many individuals and organisations fighting corruption around the world.
Winners will be announced at the #18IACC this October in Copenhagen, Denmark.

Nominate someone today!