We hereby present this on the future as we commend the team at the Mission For launching this:

"A city is not gauged by its length and width, but by the broadness of its vision and the height of its dreams." -Herb Caen
What does The Future hold?
"A society grows great when people plant trees whose shade they know they shall never sit in."
Greek philosophers dropped this great seed of wisdom over two thousand years ago. It is just as applicable today, especially in the context of increasing urban development. It is the principle underlying conversations had by global leaders at places like the #WIRED25 Summit.
We fret over our ability to anticipate and account for the needs of the future. That's why we are fascinated by movies like Bladerunner and Back To The Future. What does the future really hold?
Today, we launched our new podcast, The Future of Cities!
For ten episodes, we'll seek answers from some of the world's brightest and boldest minds. You'll hear from experts at the forefront of innovation — people like Craig Curtis, head of architecture for Katerra; Deano Roberts, senior director of global workplace real estate for Slack; and Laurie Johnson, an urban planner with nearly 30 years of experience.
Join us
as we throw on our hard hats and explore the problems facing our cities.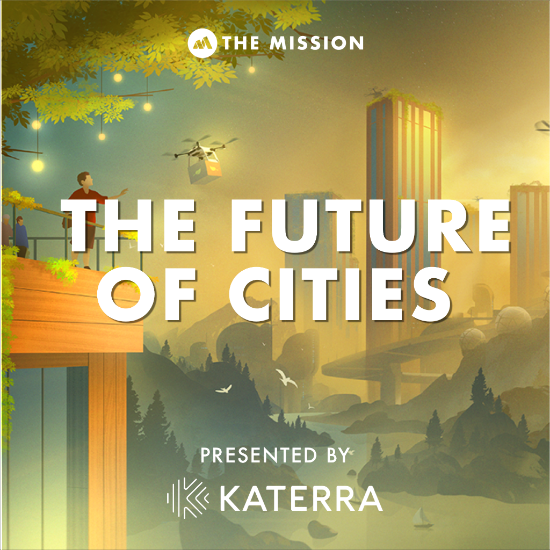 Binge the first five episodes now!